Charedi Employment – Israel
In 2009 the employment rate for Charedi men in Israel was at less than 40 per cent, compared with a national average of nearly 80 per cent. With the Charedi community representing approximately 11 per cent of the country's population, the impact of these statistics and their future trajectory, together with the significant Government subsidies for Charedi men in full-time learning, suggested economic disaster.
As part of a wider national push, the Wohl Legacy has supported various employment projects, large and small, for both men and women in the Charedi community since 2009, including initiatives to train women to become social workers and men to become paramedics, as well as a mentoring programme for men to prevent drop-out from academic studies.
By 2015 the success of these national projects was reflected in a rise in employment to over 50 per cent for Charedi men.
However, when this progress began to stagnate, it was clear a more strategic approach was needed. In 2017 the Wohl Legacy was among the founding members of the Charedi Employment Coalition, backed by the President of Israel and incorporating funders, Government bodies and JDC (Joint) Israel. With the support of Israeli business, it has become a driving force in the establishment of employment programmes for the Charedi community.
Independently from the coalition, the Wohl Legacy continues to support other employment initiatives, in particular Mashpi'im, a Civil Service Cadet programme created in 2017 to bring Charedi men and women into the Israeli Civil Service and other local government roles. Given the size of the Charedi population today, it is vital that their voices be heard in Government.
The scheme's first cohort of 25 men and 25 women have been employed in significant Government roles since graduating.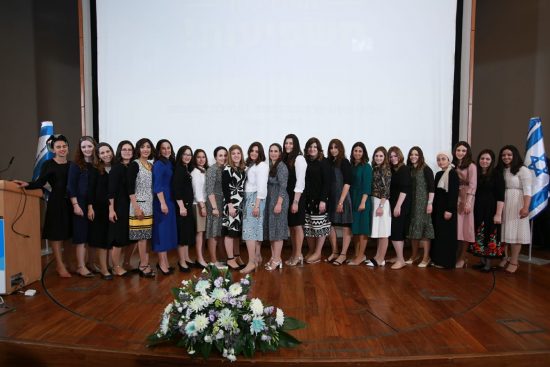 Mashpi'im Civil Service Cadet's on the women's Charedi employment programme