Gateways JW3 – UK
There are a growing number of vulnerable young Jewish people who struggle to function within mainstream schools.
JW3's Gateways is an educational and vocational programme offering a safe space for young people aged 15 to 25, who are striving to overcome emotional, behavioural and social challenges. They deliver a range of bespoke academic and vocational courses, which provide young people with hope for the future.
The Wohl Legacy has been a key partner to Gateways, offering seed funding and helping the programme to grow and develop.
With the Gateways model predicated on the approach of a pathway to progression, once staff feel students have the tools and confidence to move towards employment, they can enrol onto the work readiness programme. This includes advice and one-to-one support with CV writing, job and college applications and interview preparation, as well as part-time and short-term work placements.
Throughout the whole programme, young people are mentored, trained and supported, to get them through a difficult stage in their life, ultimately offering them a pathway to employment.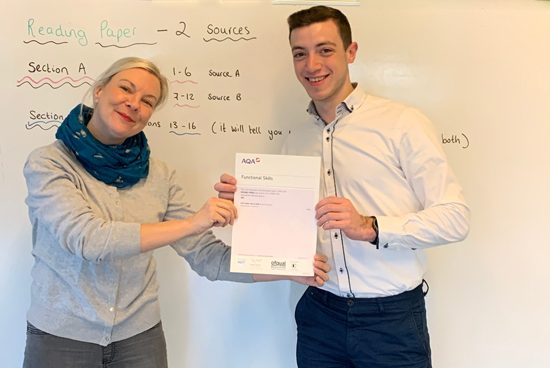 Gateways student receiving his Functional Skills English level 1 certificate