About
Born in and raised as a British Jew in London, Maurice Wohl CBE was a deeply religious man, whose faith and upbringing played a large part in the evolution of his philanthropy.
As a child, anyone who came to his parents' door asking for money, food, or shelter was welcomed. This spirit of giving and helping others remained with Maurice throughout his entire life, with his beloved wife Vivienne whom he married in Jerusalem in 1966, by his side.
As a highly successful and visionary property developer, Maurice not only helped people in his personal life, but also sought to improve lives through his professional work, where he specialised in high quality office development, marking the beginning of harmonious workplaces for employees. By 1973 Maurice was listed as one of the top five developers in the UK.
In 1965 The WOHL Legacy began. Founded upon the Jewish values of giving to help others live better lives, its focus was on empowering lasting change within communities; a philosophy which continues today.
During their lifetimes, Maurice and Vivienne worked in partnership. Maurice was the great visionary: forward thinking in business and forward thinking in philanthropy. With Vivienne at his side to add the human touch, together they were greater than the sum of their parts. This partnership approach is core to the way The WOHL Legacy operates. It never presumes to have the only answer or expertise, recognising it can find better solutions when it collaborates with others.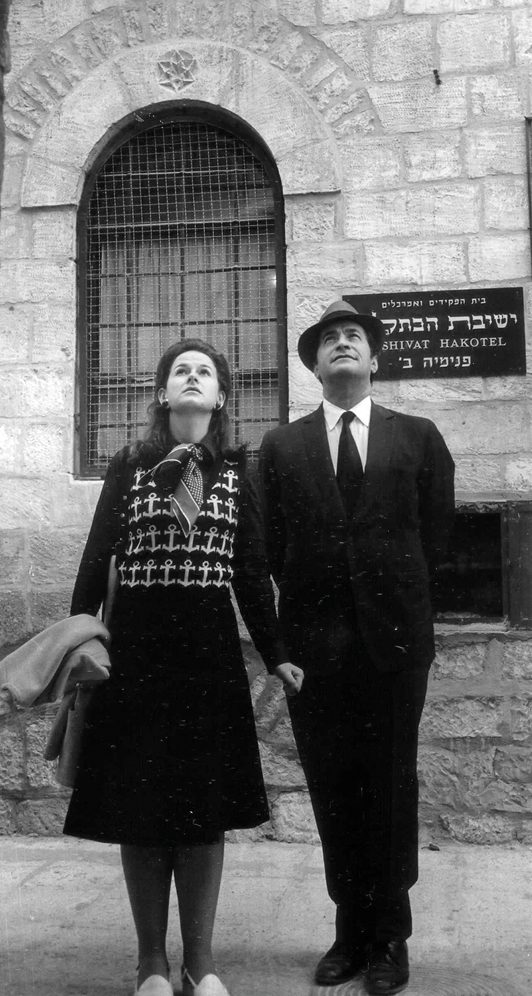 Maurice & Vivienne in their beloved Jerusalem outside Yeshivat Hakotel