Maurice and Vivienne Wohl dedicated over 40 years of their life together to the quiet, generous support of many causes, both in Israel and in the UK.
After Vivienne's death in 2005 and Maurice's just two years later, the Wohl Legacy was endowed in the spirit of their giving, working to fulfil their passion to enhance the fields of medical advancement, welfare and the sustainability of Jewish and communal life.
Over a decade on, Maurice and Vivienne's legacy continues through the organisations and projects which we fund and develop, and the many thousands of people helped along the way. All of this takes place within Wohl's mission to act as a catalyst for sustainable change, and to ensure strong, viable Jewish communities and a healthy society at large.
Today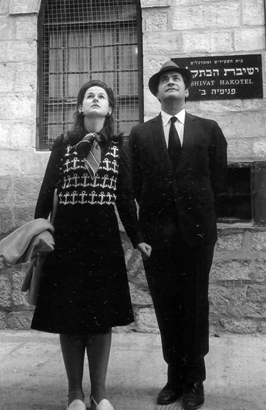 Maurice and Vivienne Wohl outside Yeshivat Hakotel in their beloved Jerusalem