PATHWAYS TO EMPLOYMENT
Helping individuals to be self-sufficient is a higher level of charity, one which ultimately results in thriving communities and a more robust society.
The Wohl Legacy puts that philosophy into play in its support for projects which provide training and tools to break down barriers to employment and facilitate social mobility.
In Israel, the focus is on pathways to employment for populations in the geographic or social periphery. In the UK, we fund vocational training programmes and employment initiatives, primarily within the Jewish community.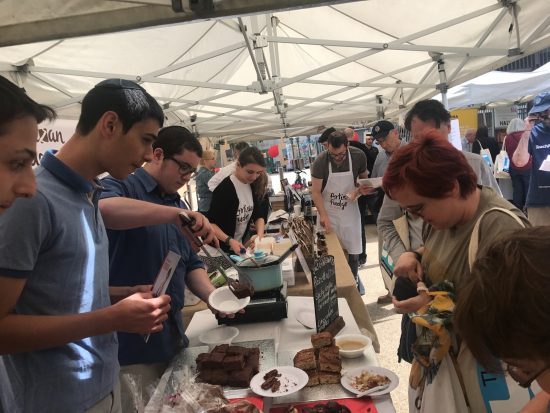 Gateways deliver a range of bespoke academic and vocational courses, providing young people with hope for the future. Here their Food Academy students run a food stand at the London Jewish Food Festival