Royal Academy of Arts – UK
The Royal Academy of Arts (RA) in London is recognised throughout the world for its history and the quality of its exhibitions and collections, which span five centuries of British art and architecture.
In 1999, Maurice and Vivienne Wohl's appreciation of the RA inspired them to endow the Wohl Central Hall in Burlington House.
In recognition and memory of this patronage, the Wohl Legacy gave a special 50th anniversary grant to the RA to create the Wohl Entrance Hall, resulting in the museum's most significant change since it moved to Burlington House in 1867.
The Wohl Legacy funds contributed to the restoration and redevelopment of the Burlington Gardens site, specifically the entrance hall, grand staircase and first floor landing. The wider project called for the creation of a link between Burlington House and Burlington Gardens to form a united, cohesive campus. These developments, completed in 2018, created both the access and space needed for the RA to offer a more enriching and welcoming visitor experience, with new amenities including learning facilities, public areas with information on events and exhibitions, and additional galleries for displaying art works.
Most importantly, it has given the RA the scope to support an expanded public programme, allowing it to engage with a wider audience. In the inaugural year of the new space, the museum saw visitor numbers increase by one third.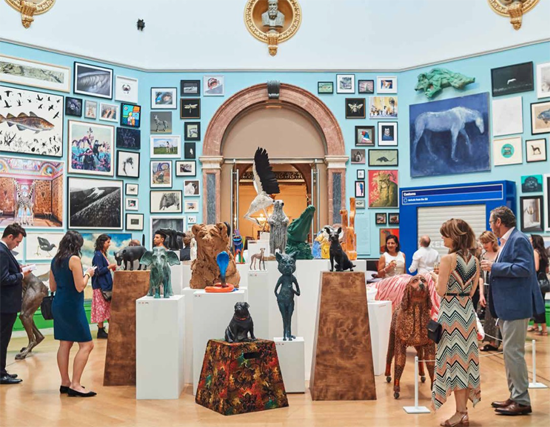 Installation view of the Summer Exhibition 2019, artworks displayed in the Wohl Central Hall