The National Gallery – UK
Maurice and Vivienne Wohl's historic association with the world-renowned National Gallery in London began in 1990, with the endowment of the Wohl Room, and continued when they were made honorary members of the gallery's patrons' group at its inception in 1994.
To mark the 50 Years of Giving anniversary, the Wohl Legacy provided a special grant to enable restoration works in the 19th Century and Impressionist Galleries (Rooms 41-46). These rooms, among the most visited in the National Gallery, are part of the original 1830s Wilkins building, housing the internationally important collection of works by artists including Monet, Renoir, Seurat, Degas, Cèzanne and Van Gogh.
New state-of-the-art glazed roof panels and significant improvements to the roof structure, as well as to the environmental conditions and lighting of the galleries, have ensured a safe and appropriate environment to preserve the collection, they enhance thermal efficiency and provide optimum natural lighting for the public to view and enjoy these great works of art.
In 2019, the Wohl Legacy also provided funding for the gallery's purchase of the painting, The Finding of Moses by Orazio Gentileschi.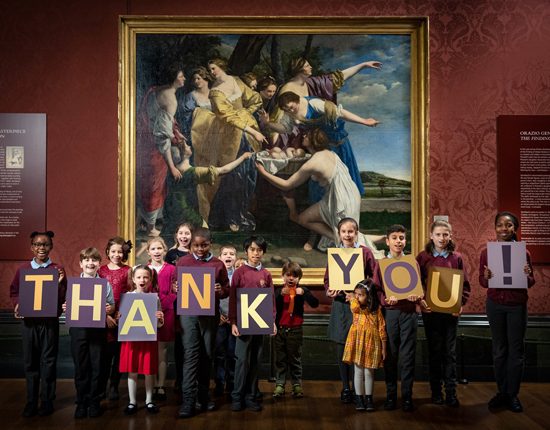 The National Gallery, London, helped by students from The Soho School, saying thank you to all those who helped save and buy the painting The Finding of Moses