King's College London – UK
Up to one billion people, nearly 1 in 6 of the world's population, suffer from neurological disorders.
The Maurice Wohl Clinical Neuroscience Institute at King's College London is one of Europe's largest centres for interdisciplinary neuroscience excellence. It is also a key research facility in the UK's efforts to fast-track new treatments to patients affected by neurological disorders, such as stroke, dementia, Parkinson's disease, schizophrenia, epilepsy, multiple sclerosis and motor neurone disease.
The 6,500 sq metre, state-of-the-art institute which opened in 2015, brings together a network of patients and carers, with world-renowned clinicians and scientists from multi-disciplines including: neuroimaging, neurology, psychiatry, genetics, molecular cellular biology and drug discovery. Together they are driving forward a shared mission to advance our understanding of disease mechanisms, to improve accuracy of diagnosis and develop new therapies and methods of care for these devastating and, as yet, incurable disorders.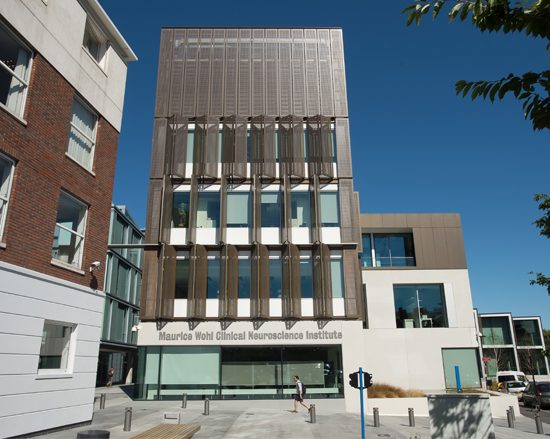 The Maurice Wohl Clinical Neuroscience Institute is one of Europe's largest centres for interdisciplinary neuroscience excellence and home to a unique core of neuroscience research, located at the heart of the King's College London campus