Zefat Academic College – Israel
Zefat Academic College (ZAC) is a rapidly growing public college which acts as an anchor for the economic development of the city, the Galilee region and society at large.
More than 90% of the students have roots in the multicultural Galilee. Faculty and students share a commitment to making a difference through initiatives planned in partnership with local and regional authorities. A high proportion of alumni launch their careers in underserved communities throughout Israel's northern periphery and students contribute some 10,000 hours annually to projects for disadvantaged members of society.
With the college's strong social orientation and contribution to the physical, academic and social aspects of the region, the Wohl Legacy has supported ZAC in upgrading its infrastructure.
The Wohl Academic Complex, inaugurated in 2014, is open to students, lecturers and the public at large. It is the home of the college library, an auditorium for scholarly and cultural events, and a student support centre.
The library, one of the first of its kind in Israel, is based on a new approach for academic studies. More than 100,000 electronic sources were updated, in the computerised library, rooms for individual and small group study were designed, along with a relaxation area overlooking the beautiful view of the Galilee outside.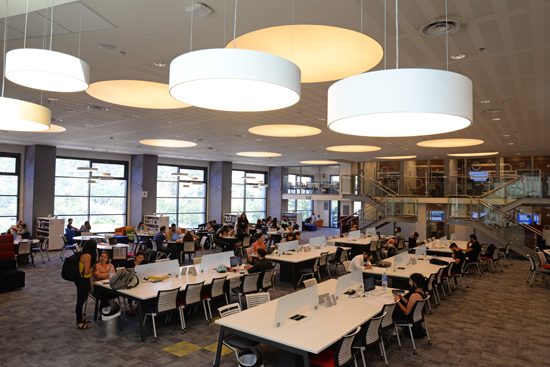 The Zefat Academic College invites students from the whole of the Galilee region, which is made up of a very diverse population