Educating for Impact – Europe
How do we support small Jewish communities across Europe to ensure they will remain and grow stronger in the coming decades?
Educating for Impact (EFI) is answering this concern with a ground-breaking initiative designed to strengthen such communities through the increasing impact of their Jewish schools.
EFI provides on the ground seminars for school leaders, teachers and community leaders to define their community's goals and identify challenges, crucially asking what do we believe our young people need to be doing in 10 or 20 years, to ensure our community will be stronger than it is today?
The charity then develops strategic plans to achieve these goals via the community's Jewish schools, looking at what needs to be done – inside and out of the classroom – to educate for impact and then developing a customised programme for implementation in an enduring way.
The Wohl Legacy, together with the Ronald S. Lauder Foundation, were founding members of this transformative project, and are still actively involved, providing funding and driving the direction of the charity.
EFI is now implementing its programmes in Athens, Barcelona, Berlin, Budapest, Copenhagen, Dusseldorf, Helsinki, Leeds, Madrid, Milan, Moscow, Prague, Riga, Rome, Sofia, Stockholm, Tallinn and Warsaw.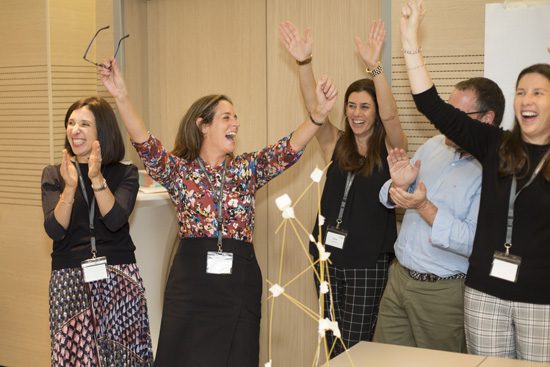 Educating for Impact's 3 day retreat for school leaders, teachers and community leaders - Rome, Italy