Seed – UK
In its 2011 national study of the identities of UK Jewish students, the Institute for Jewish Policy Research concluded that the task of forging the next generation's Jewish identity requires parental input and should not be left solely to educators and youth workers.
However, research commissioned by adult and family education charity Seed, showed that this generation of parents is more reliant than ever on schools for their children's Jewish education.
In 2011, the Wohl Legacy provided funds to address this with the establishment of a six-year Family Education Programme, available to parents of children at Jewish primary schools, enabling them to support the Jewish teaching their children receive in school. The aim was to break down the divide between school gate and home, thereby enriching Jewish family life.
Demand for these programmes has grown year by year, with participation more than doubling from 4,581 participants in 2012-13 to 10,810 in 2018-19, and increasingly attracting parents with a more secular profile, so benefiting schools who, in turn, see more engaged pupils in the classroom.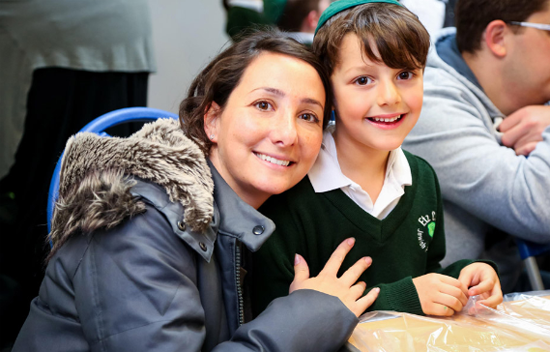 Helping to bridge the gap between the classroom and the home. Seed's family education programmes in Jewish schools engage and support parents in their children's Jewish education