Jewish Care – UK
With a growing elderly population, it is incumbent on society to meet the evolving needs of this age group, providing services focused on maintaining their independence and dignity.
As the largest health and social care organisation serving the Jewish community in London and the South East, Jewish Care had a vision to create a community within a community.
Its state-of-the-art Maurice and Vivienne Wohl Campus in Golders Green, which opened in 2010, does just that, providing for the elderly and those in need. As the last project selected by Maurice Wohl before he died, the extensive site includes a 54-bed nursing and dementia care home with six dedicated respite beds and 45 independent living apartments.
The community centre is situated in the heart of the community and invites in the wider public, with a range of social and therapeutic activities, a multi media library and computer suite, kosher restaurants, a hairdresser and a landscaped courtyard.
The Wohl Legacy has always recognised the importance of raising the quality of infrastructure to meet current and future needs; this campus set a new standard across care homes, now being emulated throughout the sector.
Since it opened, demand for the independent living apartments has been huge; they enable residents with some care requirements to live in their own home, with a support package tailored to their needs.
To enable Jewish Care to meet this demand, the Wohl Legacy provided funding for the development of Wohl Court – 32 independent living apartments on the charity's existing site in Hendon, which opened in 2019.
A further grant has enabled Jewish Care to create the Wohl Gardens at The Betty and Asher Loftus Centre, completed in Spring 2023. The campus hosts three care homes accommodating 221 residents, as well as The Sam Beckman Centre for people living with dementia. This much-needed grant to upgrade the landscaping will bring the site into line with other Jewish Care facilities, ensuring Wohl Gardens will be thoroughly enjoyed by residents, members and families.
The Wohl Legacy consistently chooses to work with organisations that show vision and leadership. As such, when Jewish Care sought funding to acknowledge the selfless dedication and round-the-clock care its frontline staff provided for clients during the pandemic and beyond, the Wohl Legacy supported their commitment to pay more for the vital work they do, aligning with the London Living Wage for all front-line staff.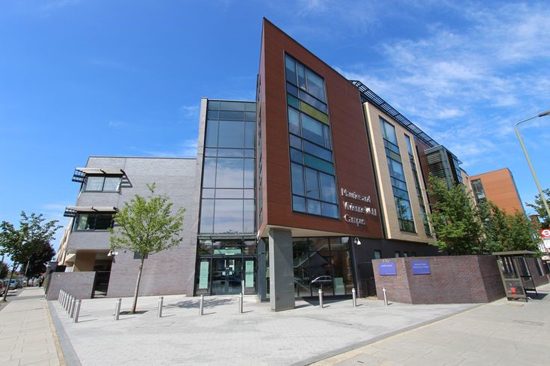 The Jewish Care Maurice and Vivienne Wohl Campus in Golders Green, London