Nightingale Hammerson – UK
As a leading specialist in residential care, Nightingale Hammerson has been serving the Jewish community for over 180 years.
The Wohl Campus at Nightingale Hammerson in North London has enabled Nightingale Hammerson to expand its provision while offering the gold standard of care for its increasingly frail residents' multi-faceted needs. The brand new campus has 116 bedrooms within a beautiful and forward thinking, state-of-the-art building, with the mission of creating a 'home from home', with compassionate nursing, dementia, respite and end-of-life care. Each fully-furnished bedroom has been designed and planned with well-being and accessibility at the forefront and can be adapted to suit the needs of the individual.
The National Dementia Strategy cites that two thirds of care home residents are living with some form of dementia, with numbers projected to rise. Combined with an ageing population, there is a continuing need to expand provision for our older generation's more complex care requirements, while providing them with purpose and independence, where possible.
The Wohl Legacy's ongoing commitment to this sector also led to the creation of Nightingale's dementia unit, The Wohl Wing at Nightingale House, in 2011, with a focus on design-centred care.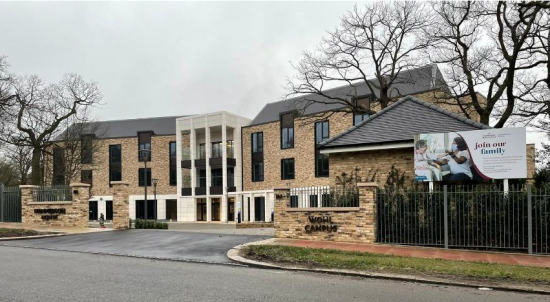 The Nightingale Hammerson Wohl Campus