Camp Simcha – UK
The impact on a family when a child has a serious or life-threatening illness can be devastating.
Beyond the terrifying and unfamiliar medical world they must navigate, there are also the practical pressures on family life, the mental exhaustion for parents, the fear that their family may never feel joy again and, with all that, a sense of isolation.
Camp Simcha provides practical, therapeutic and emotional support for UK Jewish families in this situation, annually helping 1,200 family members.
In addition to day-to-day services, the charity runs a unique programme of retreats.
The Wohl Family Retreat, established in 2010 and funded by the Wohl Legacy for many years, gives children with cancer and their families three precious days of relaxation, support and friendship with all their medical needs catered for.
Packed with exciting activities and time together in a beautiful hotel environment, families live for many months on the energy boost created at the Wohl Retreat. For the children, the therapeutic benefit of laughter and fun, and for the whole family, the opportunity to be with others who understand what they are going through, cannot be measured.
The Wohl Legacy continues to support Camp Simcha with the Wohl Family Room at the Noah's Ark Children's Hospice in North London, making provision in the hospice for families across the Jewish spectrum of observance; and Camp Simcha's TouchPoints Ambassador Scheme to expand and complete the network of community touch points, ensuring the charity reaches every family who needs its support.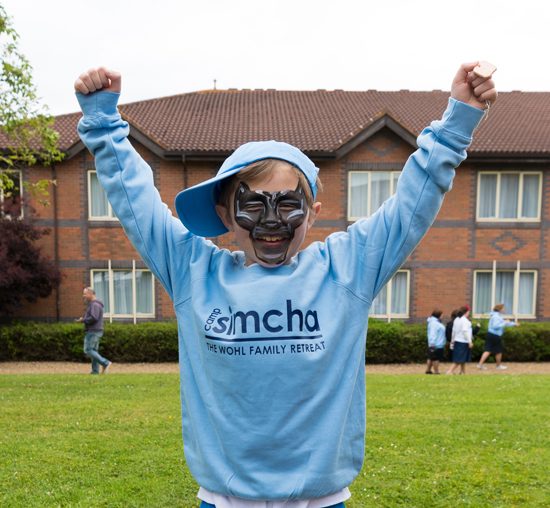 The Camp Simcha Wohl Family Retreat, enables seriously sick children and their whole family to experience an annual family holiday with all their medical needs catered for