Appleseeds Academy – Israel
Bridging the digital divide is a crucial factor in Israel's fight to reduce social and economic inequality.
Appleseeds was founded in 2000 to tackle the gap in ICT knowledge that exists in communities from Israel's social and geographic periphery, including women, youth at risk, new immigrants and members of the Israeli Arab community, among others.
It promotes digital equality in Israel by developing and implementing programmes in the areas of technology, employment and life skills, breaking down social and employment barriers.
Through its team of 250 professional instructors, Appleseeds works across 350 locations in Israel, from Kiryat Shmona to Eilat, reaching some 80,000 beneficiaries annually. The Appleseeds Wohl Campus and Tech Hub in Ramla, which opened in 2018, serves as the organisation's headquarters and a tech hub for the community. With funding from the Wohl Legacy, it was created to act as an incubator for Start-Ups, providing young entrepreneurs from underserved communities with the tools to achieve in a high-tech world. It offers services and workspace, as well as innovative technology training, community events and networking opportunities.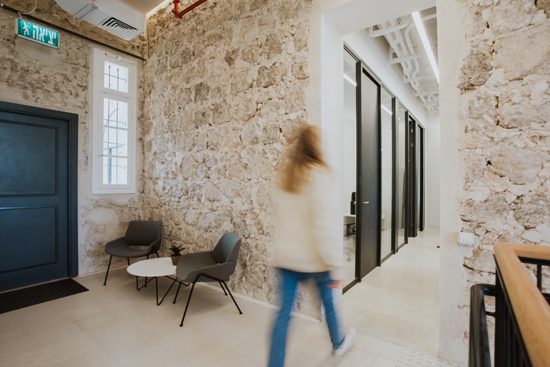 The original building - Part of the Wohl Campus - was gifted by the city of Ramla and has been beautifully renovated