Hineni – Israel
In traditional Ethiopian society, community elders held a position of utmost respect. However, after immigrating to Israel this changed as younger members of the community integrated faster, learning Hebrew and embracing Israeli culture, leaving the older generation, aged 50 plus, behind.
Elders suffered from a lack of land on which to practice agriculture, their traditional economic base, with no provision for vocational re-training. This combination of factors has resulted in a generational crisis and a loss of status for the formerly revered elders.
Hineni is a network of communities seeking to strengthen Israel's Ethiopian neighbourhoods. In 2005 Hineni established Atachlit, The Beta Israel Village, outside Kiryat Gat, with the aim of offering vocation to the elder population, alongside a learning centre for Ethiopian culture – to give Ethiopian Israeli youth a sense of understanding and pride in their heritage.
Atachlit Farm was created with 40 allotments, changing the lives of the Ethiopian elders thereby restoring their sense of purpose. Funding from the Wohl Legacy has supported the growth of the farm; for the elders, being able to provide food for their family, together with the demand for their agricultural knowledge, has restored their self-respect and status within the family construct. Combined with various activities, events and community-building workshops, their standing within their society has been significantly restored.
With further funding from the Wohl Legacy, the village opened its Visitors' Centre for Ethiopian heritage in 2017, attracting national and international interest, including groups from the educational system, government ministries, soldiers and security forces, as well as overseas visitors such as Birthright.
In this way thousands of non-Ethiopian visitors are offered an insight into the wealth of the Ethiopian culture, changing many of their former stereotypes about the community.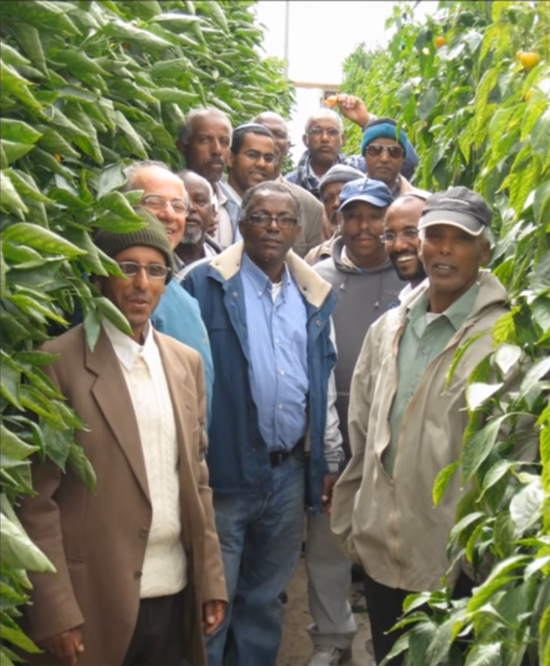 Israel's Ethiopian elders on the Atachlit Farm, which has helped restore their place in the community