The Wohl Data and Knowledge Centre – Israel
The expected growth in Haredi society and its increasing share in general society has significant implications for the State of Israel, in areas ranging from employment and health to education and housing.
The overarching goal of the Haredi Institute for Public Affairs is to find a successful, dignified and realistic solution to the challenges that the new reality poses for both Haredi society and the state.
To this end, the institute identified an urgent need in government systems for consistent, comprehensive, and reliable data about Haredi population in Israel.
In collaboration with the Wohl Legacy, the institute has developed the innovative and groundbreaking Wohl Data and Knowledge Centre. This provides the public with regularly updated information on Haredi society, in fields such as employment, demography, geographic distribution, local authorities, digitisation and more.
It offers an interactive platform with opportunities to analyse extensive data about the populations in Israel, as well as socio-economic trends over time, enabling policymakers to professionally examine issues related to disparities between the populations in the State of Israel.
Visit the Wohl Data and Knowledge Centre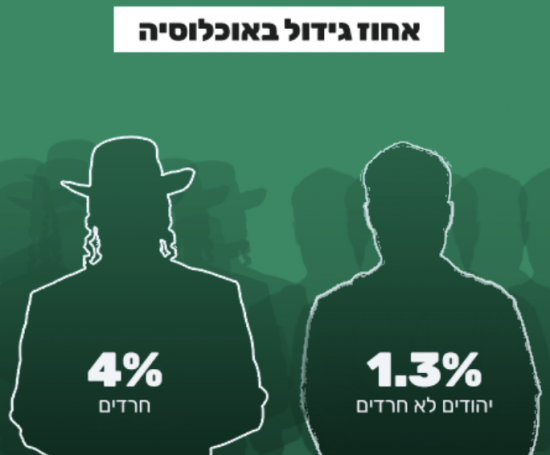 In collaboration with the Wohl Legacy, the institute has developed the innovative and groundbreaking Wohl Data and Knowledge Centre, providing the public with regularly updated information on Haredi society